Reithof Rumke Inc. offers a variety of different options for summer camps from June to August. Horse camps are very beneficial to children and adults and help them gain life experiences in many positve ways such as: independance, to learn responsibility, team spirit, how to care for a dependant animal, respect for others, how to share and much much more… Be sure to check out our pages for the latest updates and information about spring break camps.
Camp Dates: 2019 dates to be announced shortly
Theme Days
Cowgirl and Blue Day
Private Lessons
Vaulting
Grooming/Shampooing/Taking Care of Horses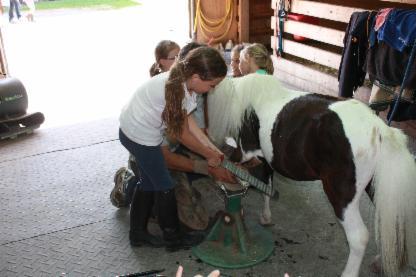 New Skilles
Ferrier work, first aid, working with a vet
Practicing Quadrilles
Jumping & Gymnastics
Arts and Crafts
Swimming
Available to:
Regular Campers (7 to 18)
July 1-3, 3-10, 13-16, 20-22, 27-31
Camp Offers:
2 lessons per day, vaulting lessons, jumping lessons (optional), theory classes, arts and crafts, swimming, games...